小学生英文自我介绍精选
  初到一个新的环境,我们往往需要进行适当的.自我介绍,自我介绍是认识自我的手段。相信许多人会觉得自我介绍很难写吧,下面是小编为大家收集的小学生英文自我介绍精选,欢迎大家借鉴与参考,希望对大家有所帮助。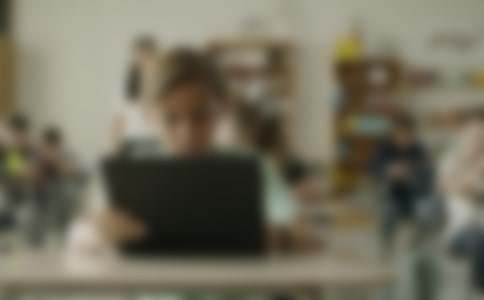 小学生英文自我介绍精选1
  Hi,boys and girls, good morning, it is my plearsure to take this change to introduce myself, my name is ***, i am 10 years old. About my family, there are 4 people in my family, father, mother, brother and me, my father and mother are all very kind, welcome you to visit my family if you have time!
小学生英文自我介绍精选2
  hello, everyone, it's my honor to stand here introducing myself.My name is xxx, from Class 2, Grade six,xxxx Primary School.I'm doing well in my study, besides I'm the monitor of my class and I get on well with my classmates.I am a very outgoing girl(boy), I like reading、playing games and listening to music, of course, I also like to make friends with all the people in the school, I hope I will be your best friends in the sckooe life.I'm interested in learning English very much, and I believe that I will do well in future. I won't let you down!
小学生英文自我介绍精选3
  Good afternoon, teachers! My name is YangXiaodan. I`m 11 now. I`m from Class2 Grade 5 of TongPu No.2 Primary School. My English teacher is Miss Sun. She`s quiet and kind. She`s short and young. My good friend is ZhangBingbing. She`s 12. She`s tall and pretty. We`re in the same class. We both like English very much. I like painting , listening to music, playing computer games and reading books. My favourite food is chicken. It`s tasty and yummy. I often do my homework and read books on Saturdays. This is me. Please remember YangXiaodan. Thank you very much!
小学生英文自我介绍精选4
  Hello !
  My name is Yixuan ! My English name is Mary !
  My favorite food are fish and rice . Because they're healthy!
  My favorite subject are English and music .Because they're very interesting ,But i don't like math ,
  Because it's very boring ! Ilike my English teacher , Because she is funning ! Do you like me ?
小学生英文自我介绍精选5
  Goodmorning, everybody! Today, I`m very happy. Let me introduce myself to you. My name is HuangZixun. My English name is Eileen. I`m 8. I study in Class1 Grade 2 in The Shiyan Primary School of Shiqiao. I`m an active girl. I like playing table tennis and badminton,because I think they`re very interesting. And I also skip rope at school everyday. I`d like eating potatoes. They`re tasty. My favourite colour is pink. And I like chinese best. It`s funny. On weekends, I like reading in my room and going skating on The Panyu Square. I have a happy family. My father, my mother and me. My dream is to be a painter, because I like drawing very much. I`m a happy girl. Thank you for listening! Please remember me!
【小学生英文自我介绍精选】相关文章:
2.个性英文自我介绍